Careers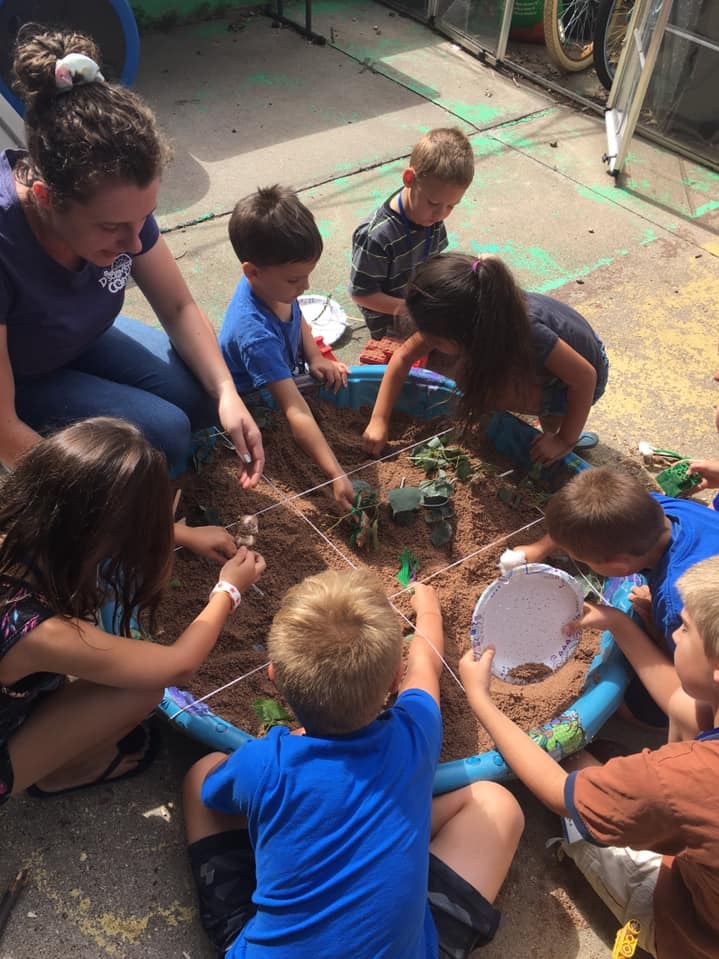 Work With Us!
If you love science, enjoy people (especially children, youth, and families), and want to work in an environment where no two days are the same, we invite you to work with us.
No jobs posted?
Send us your resume
to keep on file for contract and special opportunities.
---
Weekend Customer Service Associate
The Weekend Customer Service Associate is responsible for communicating with and coordinating service for SD Discovery Center guests. The Weekend Customer Service Associate is directly responsible to the Exhibit Hall Manager.
General Duties:
Daily reception duties: answering phones, scheduling visits, greeting guests, check exhibits to assure safety, correct operation, cleanliness, and professional appearance.
Assist guests with exhibits.
Coordinate and setup birthday parties.
Maintain cleanliness of exhibits, exhibit hall, bathrooms, and store to assure a safe working environment for employees and a pleasant experience for guests.
Attend gift store, sell gift store items, maintain store appearance, restock items.
Work with other staff as assigned to assure satisfactory service to SD Discovery Center customers.
Position Standards:
Requires flexibility and self-motivation. Reliable, customer-service oriented, enjoy families and children, value science and learning, attentive to detail.
Great position for high school students (16 or older).
Work Hours:
Flexible. 5-15 hours per week, mostly on weekends and school holidays.
Compensation:
Starting at $10/hour.
To Apply:
Send a cover letter, resume, and 3 references (including phone numbers) to
Rhea
.
---
Summer Internship - STEM Educator
Eligibility:
SD high school students, college students, and recent college graduates are eligible to apply. Preference will be given to Education or STEM majors.
Good communication skills, experience working with children, reliability, and ability to work independently are important.
Travel may be required. A valid driver's license and the ability to lift up to 40lbs is needed.
The STEM educator plans and leads hands-on STEM programming for pre-school – middle school youth in central South Dakota both at our science center, virtually and (if possible) in-person at various locations around the state. This position includes assisting with events and preparing educational materials.
Training in a variety of STEM curricula and resources is provided including but not limited to: Great Explorations in Math & Science, NASA GLOBE & other NASA resources, Beetles and environmental education resources. The intern will be encouraged and supported in the effort to complete the National Geographic Educator Certification during this internship.
The opportunity for university credit is an option that can be initiated by university students with support from SDDC staff.
Work Hours:
Flexible. 20-35 hours per week, May - August. Start and end dates are negotiable. Prefer at least a 10 week commitment.
Compensation:
$10 - $14/hour, depending on level of education.
To Apply:
E-mail a cover letter (include dates of availability), resume and names and phone numbers for three references to Bree