Meet Our Team
Contact Us
South Dakota Discovery Center
805 W Sioux Ave.
Pierre, SD 57501
(605) 224-8295
info@sd-discovery.org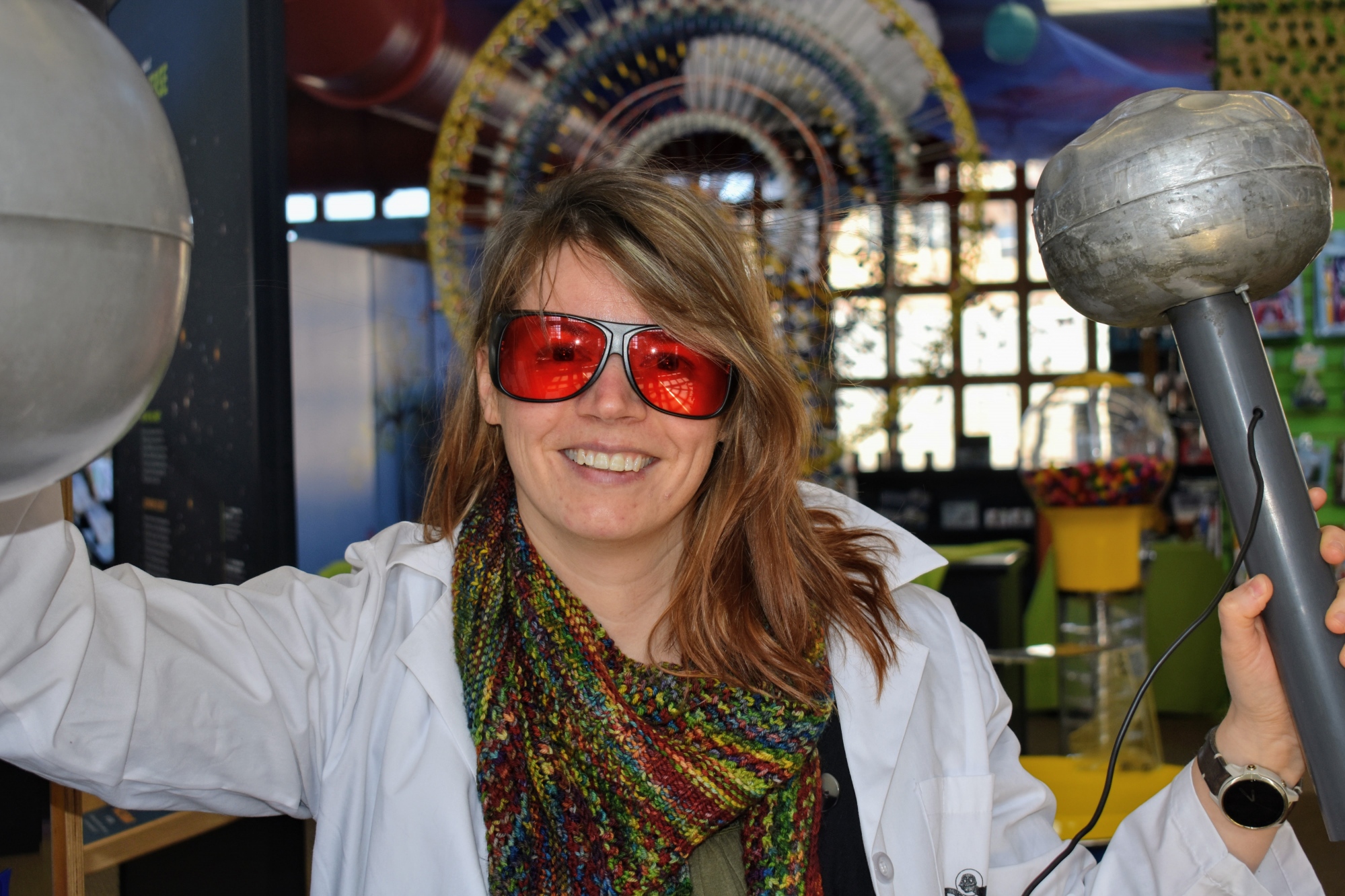 Education:
Doctor of Natural Sciences in Biology. Humboldt University, Berlin, Germany.
Master of Science in Biology. Ludwig-Maximilian-University, Munich, Germany.
Recent accomplishments:
Joined South Dakota Nonprofit Network (SDNN) Board of Directors

Graduated from the Leadership Pierre Class of 2021/22
Accepted to the SD Nonprofit Capacity Building Program through the SD Community Foundation and NUMAD Group
Joined Capital City Campus (CCC) Board of Directors
Civil Air Patrol Aerospace Officer of the Year
What I Do: #AdvocateForScience, work towards equity in education, connect educators and students to research, offer science communication training.
Favorite Saying: Men love to wonder, and that is the seed of science. -- Ralph Waldo Emerson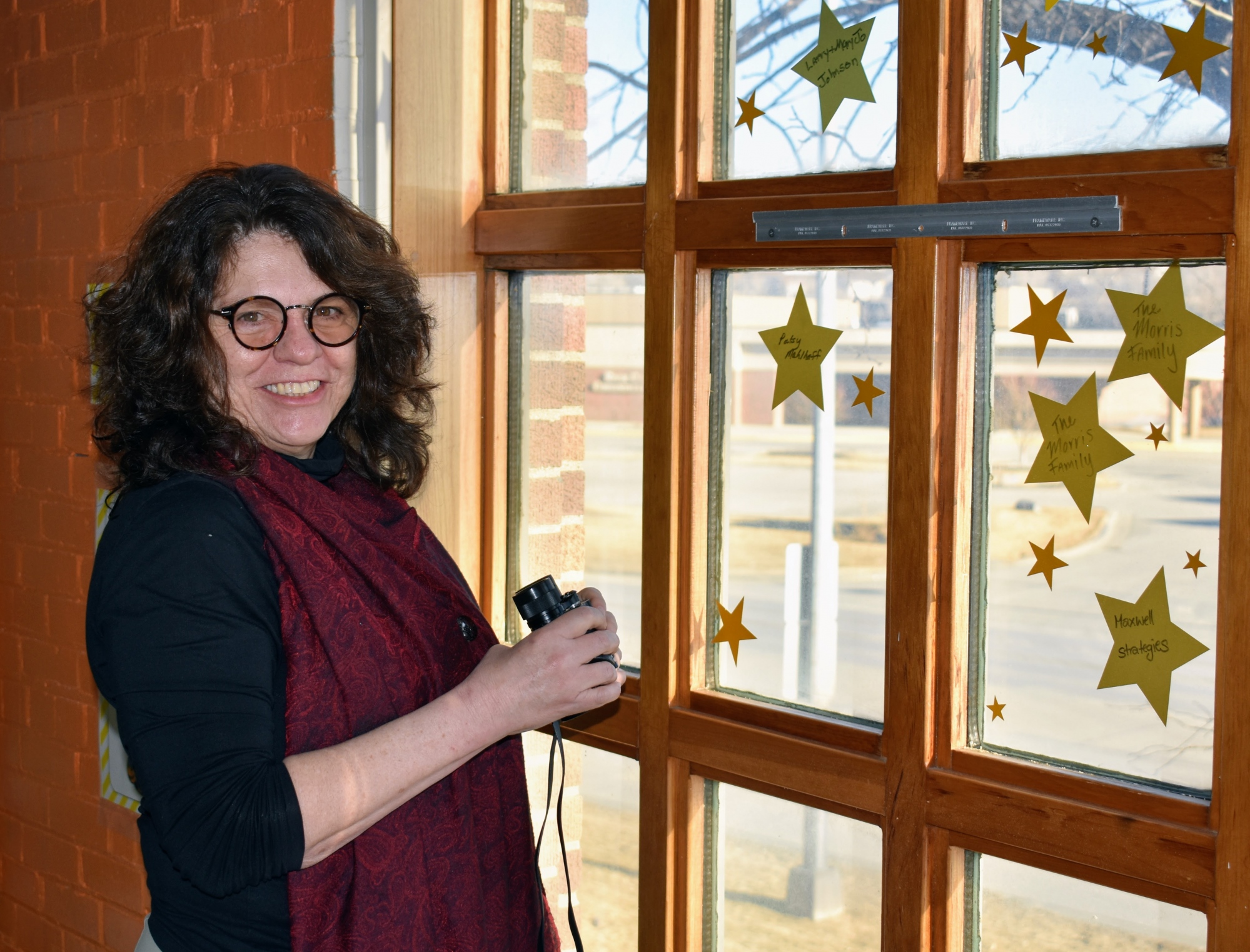 Anne Lewis, Programs & Operations Director
Education:
Masters of Arts in Education: Natural Science and Environmental Education
Recent Accomplishments:
2019 National Geographic Education Fellow
GLOBE US Partner Forum representative and Chair
What I do: Most of my work focuses around earth and environmental science. I lead GLOBE, citizen science, outdoor education and anything relating to nature. I facilitate professional development (I have a special interest in empowering teachers to teach in the outdoors).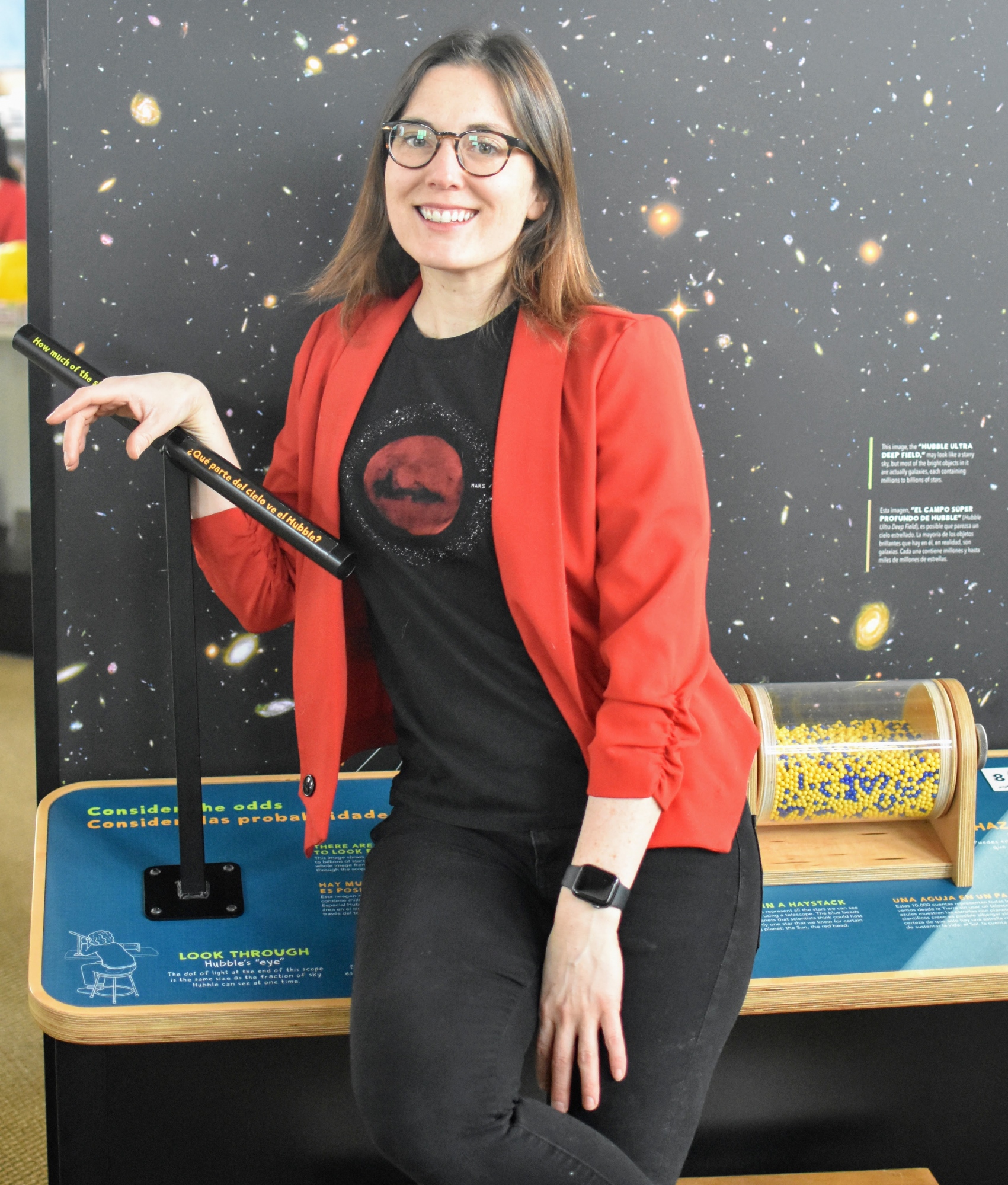 Education:
Masters of Arts in International Peace and Conflict Resolution, Arcadia University
Bachelor of Arts in History, University of South Dakota
Recent accomplishments:
Accepted into the South Dakota Nonprofit Capacity Building Program, a partnership between the South Dakota Community Foundation and the NUMAD Group, which will result in a Certificate in Fund Raising Management (CFRM) and Certified Fund Raising Executive (CFRE) from the Fund Raising School at Indiana University Lilly Family School of Philanthropy.

What I Do: I help build a strong foundation for the SDDC to build from through relationships with our community, partner organizations, and granting institutions and help keep the public informed and engaged with SDDC programs, activities, and mission.
Favorite Saying: Do not think of yourself, think of others. Think of the future that awaits you, think about what you can do and do not fear anything. -- Rita Levi, Nobel Prize-winning Italian Neurobiologist

Education:
Associate of Arts in Pre-Education, Secondary Education and History emphasis, Mineral Area College
Recent accomplishments:
In March 2023, I stepped up at the SDDC and accepted a promotion to what I am now. I'm loving every moment!
What I Do: I work hard to keep visitors safe, our Exhibit Hall fun, our volunteers empowered, and our website up to date! I also look at trends, strategies, and keep our gears moving.
Favorite Saying: The universe is seeming really huge right now. I need something to hold on to. -- E. Lockhart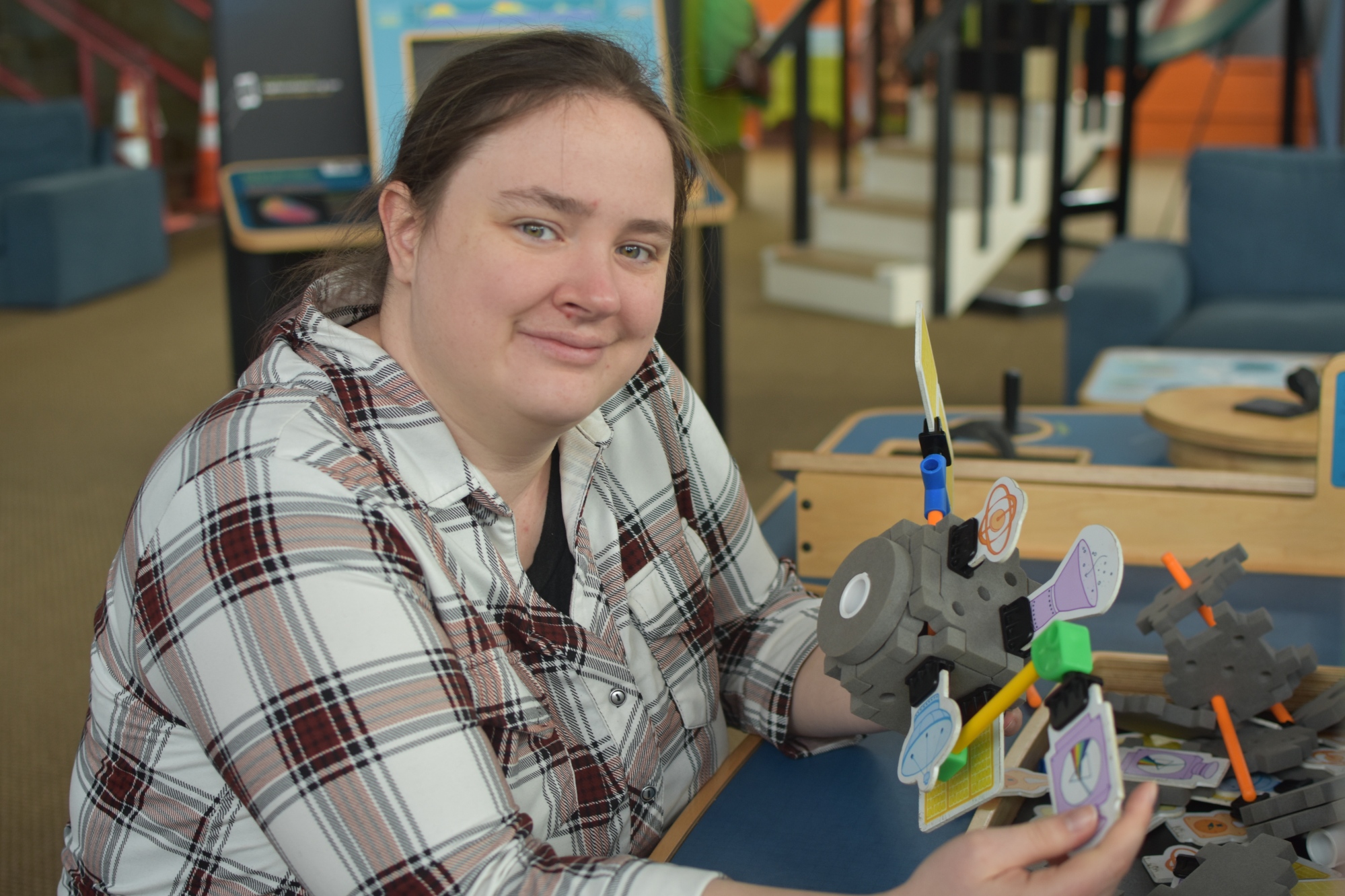 Education:
Bachelor of Science, biology emphasis, The University of Montana Western
Recent accomplishment:
I have started my long career in a field that I am passionate about!

What I do: I inspire curiosity in people of all types. I love to see that sparkle in people's eye when they find inspiration and find new opportunities.
Favorite Saying: Science is fun. Science is curiosity. We all have natural curiosity. Science is a process of investigating. It's posing questions and coming up with a method. It's delving in. -- Sally Ride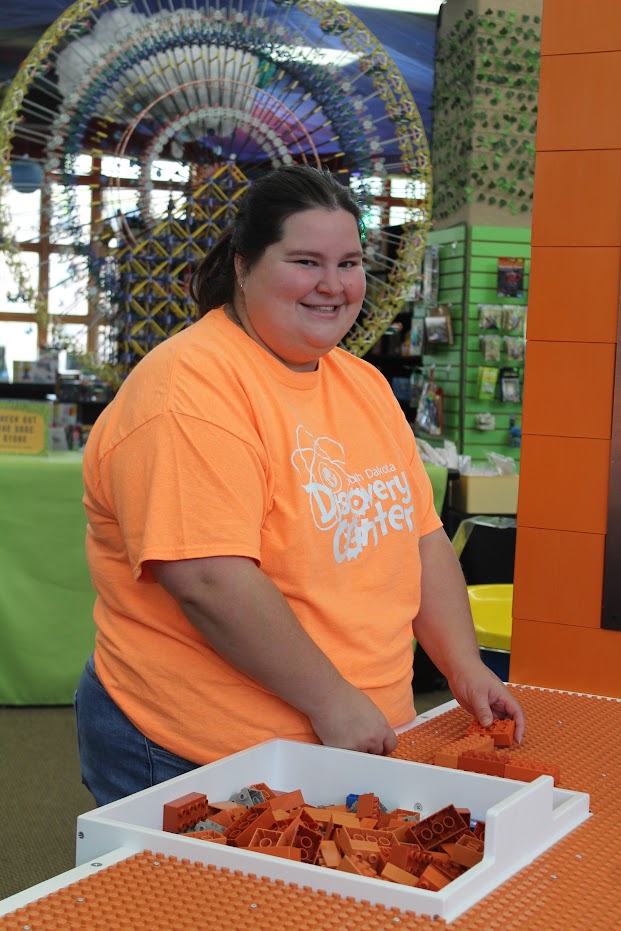 Education:
University of Louisiana at Lafayette - Elementary Education B.S.
Recent accomplishment:
Working at an organization that is so supportive and being in a career that I love!
What I do: I encourage people to find a way to make our world better by looking outside of the box for answers.
Favorite Saying: You were born to be real, not to be perfect. You are here to be you, not to live someone else's life. -- Ralph Marston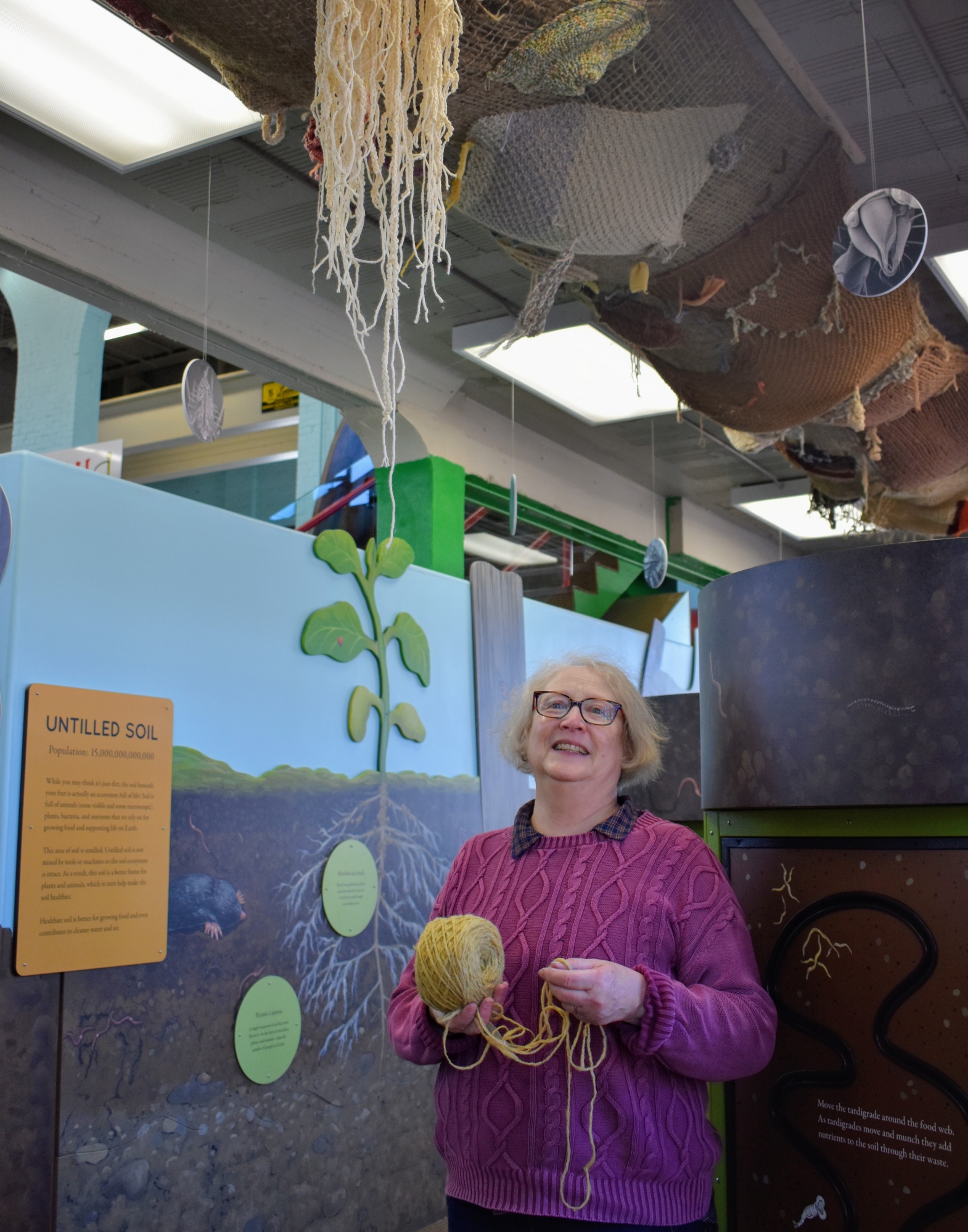 Jan Martin, Early Childhood Specialist /Volunteer
Education:
BS Elementary Education & Biology Bemidji State University
MS Outdoor Teacher Education Northern Illinois University
PhD (abd) Curriculum and Research in Science Education, University of Wyoming
Recent accomplishments:
Starting Fridays at the Center, a preschool program focused on science and exploration allowing me to make good messes with the children.
I am in the process of taming an out-of-control yarn stash which is a full-time job!
What I Do: I get to mess about in science creating learning experiences for preschoolers and parents for the monthly Saturday morning program, Itty Bitty Einsteins. Little STEAMers is a weekly preschool program so lots of planning and activity testing keeps me out of trouble. I assist as needed with programs with after school providers, summer camps, and curriculum development for culturally connected science learning experiences. Making messes, learning about the world around us and making science real for children is what keeps me happy.
Favorite Saying: There is something infinitely healing in the repeated refrains of nature - the assurance that dawn comes after night, and spring after winter. -- Rachel Carson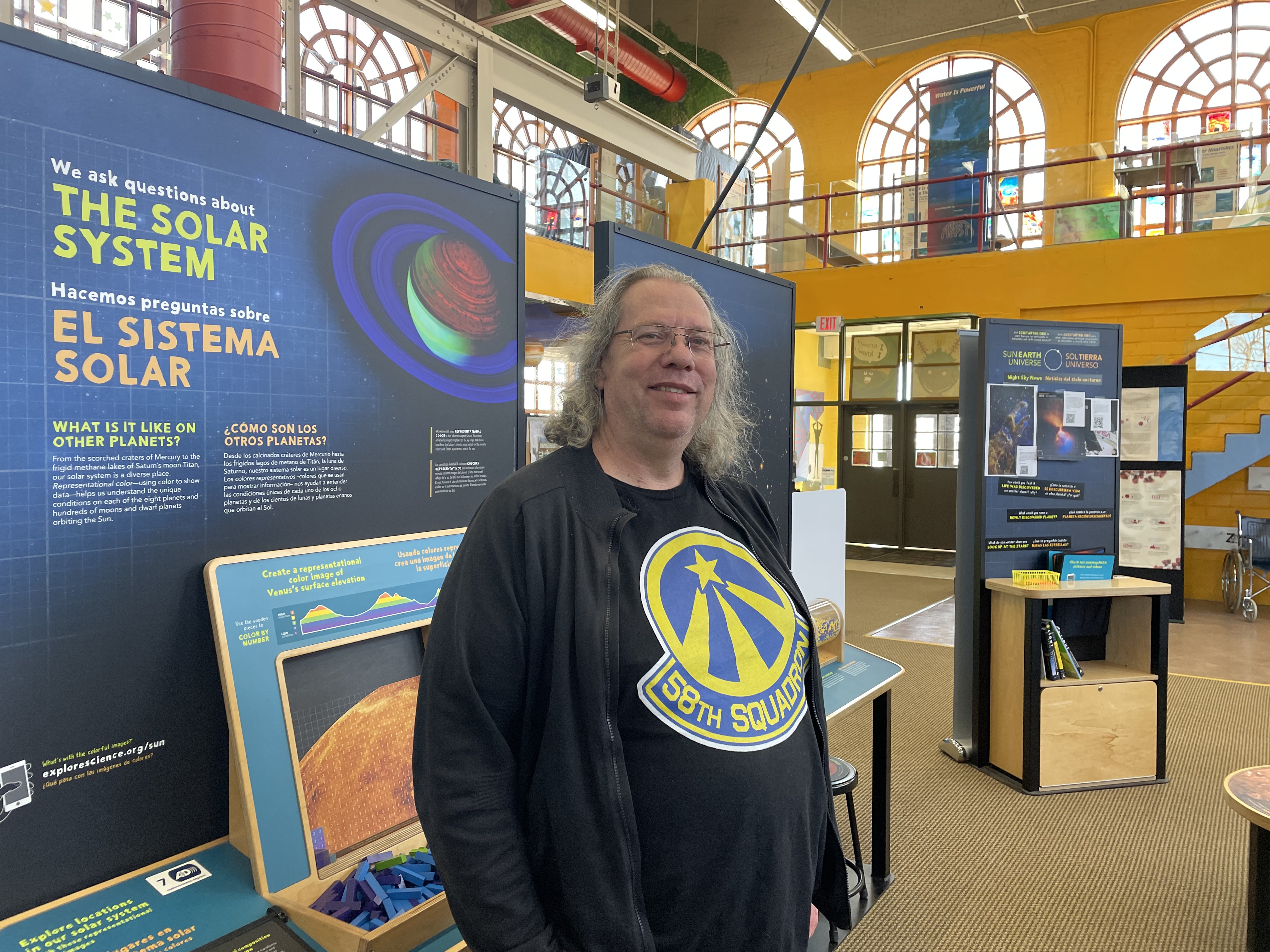 John Kent, Facility & Visitor Service Assistant
Education:
American Military University
Recent accomplishment:
Landed my awesome job at the SD Discovery Center!
What I Do: I make a visitor's trip to the SDDC engaging, safe, and fun!
Favorite Saying: What's for dinner?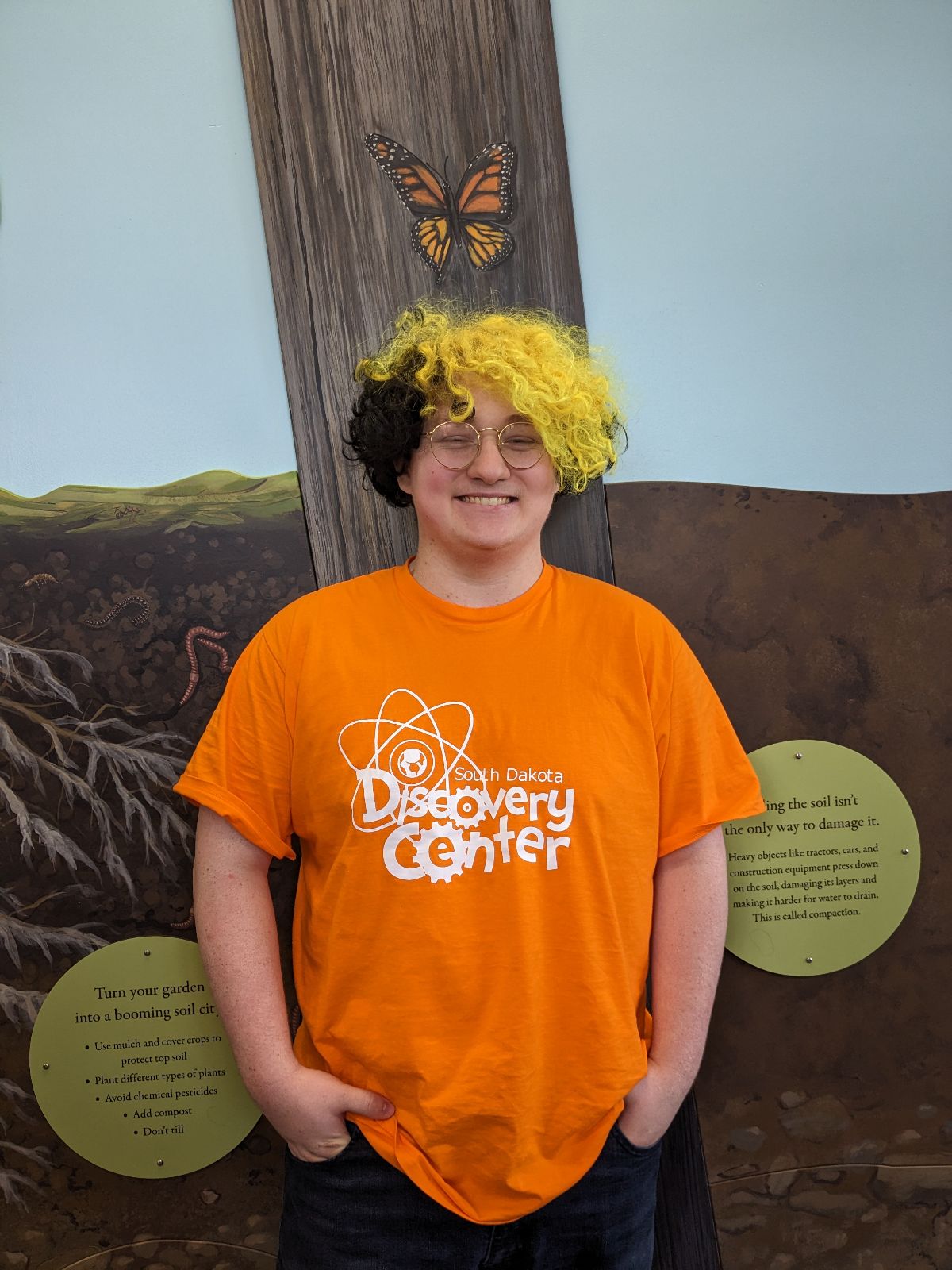 Brenden Jannusch, Marketing & Visitor Service Associate
Education:
Isanti-Cambridge High School
Recent accomplishment:
I get to really dig deep into my video editing and digital marketing career with the South Dakota Discovery Center!

What I Do: I do video editing, digital marketing, and all things visitor services related!
Favorite Saying: "To be yourself in a world that is constantly trying to make you something else is the greatest accomplishment." -- Ralph Waldo Emerson