Meet Our Team
Contact Us
South Dakota Discovery Center
805 W Sioux Ave.
Pierre, SD 57501
(605) 224-8295
info@sd-discovery.org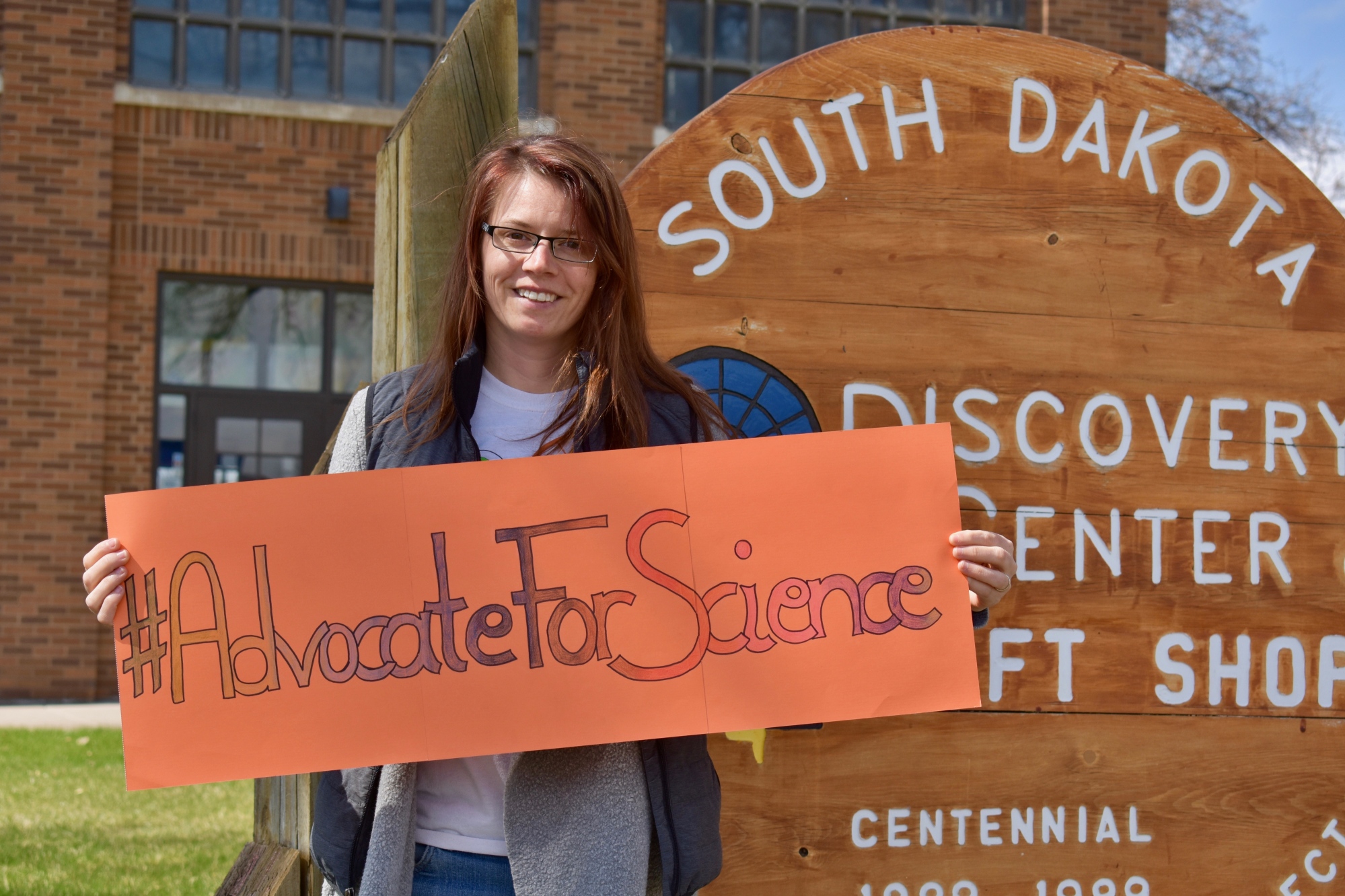 Dr. Rhea Waldman, Executive Director
Education:
Master of Science in Biology. Ludwig-Maximilian-University, Munich, Germany.
Doctor of Natural Sciences in Biology. Humboldt University, Berlin, Germany.
Recent accomplishments:
SD Space Grant Consortium Associate Director
Civil Air Patrol Aerospace Officer of the Year
National Geographic Certified Educator
Short Grass Arts Council Past President
AAUW Pierre / Ft. Pierre Past President
What I Do: #AdvocateForScience, work towards equity in education, connect educators and students to research, offer science communication training.
Favorite Saying: Men love to wonder, and that is the seed of science. -- Ralph Waldo Emerson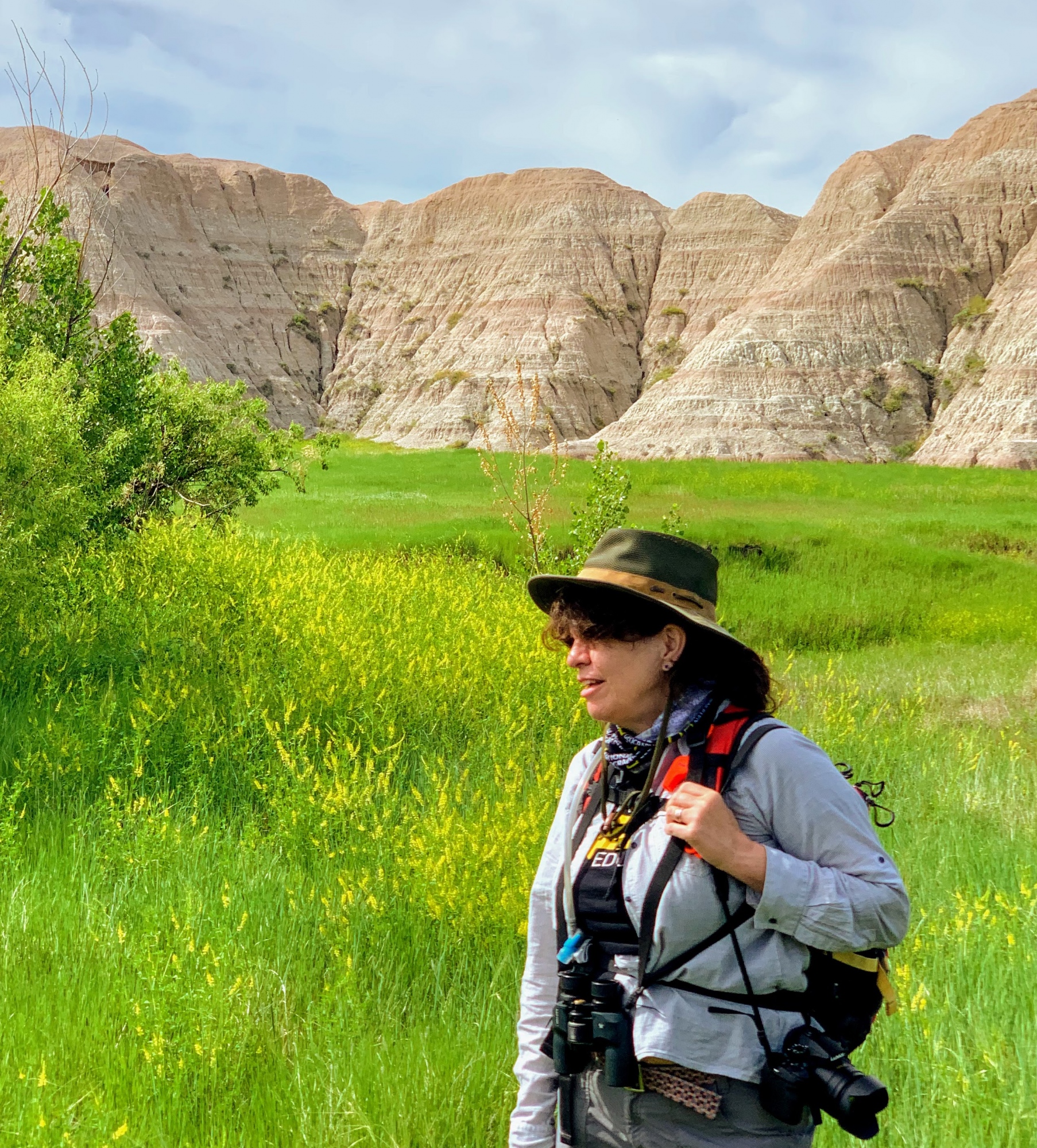 Anne Lewis, Special Projects Director
Education:
Masters of Arts in Education: Natural Science and Environmental Education
Recent Accomplishments:
2019 National Geographic Education Fellow
GLOBE US Partner Forum representative and Chair
What I do: Most of my work focuses around earth and environmental science. I lead GLOBE, citizen science, outdoor education and anything relating to nature. I facilitate professional development (I have a special interest in empowering teachers to teach in the outdoors).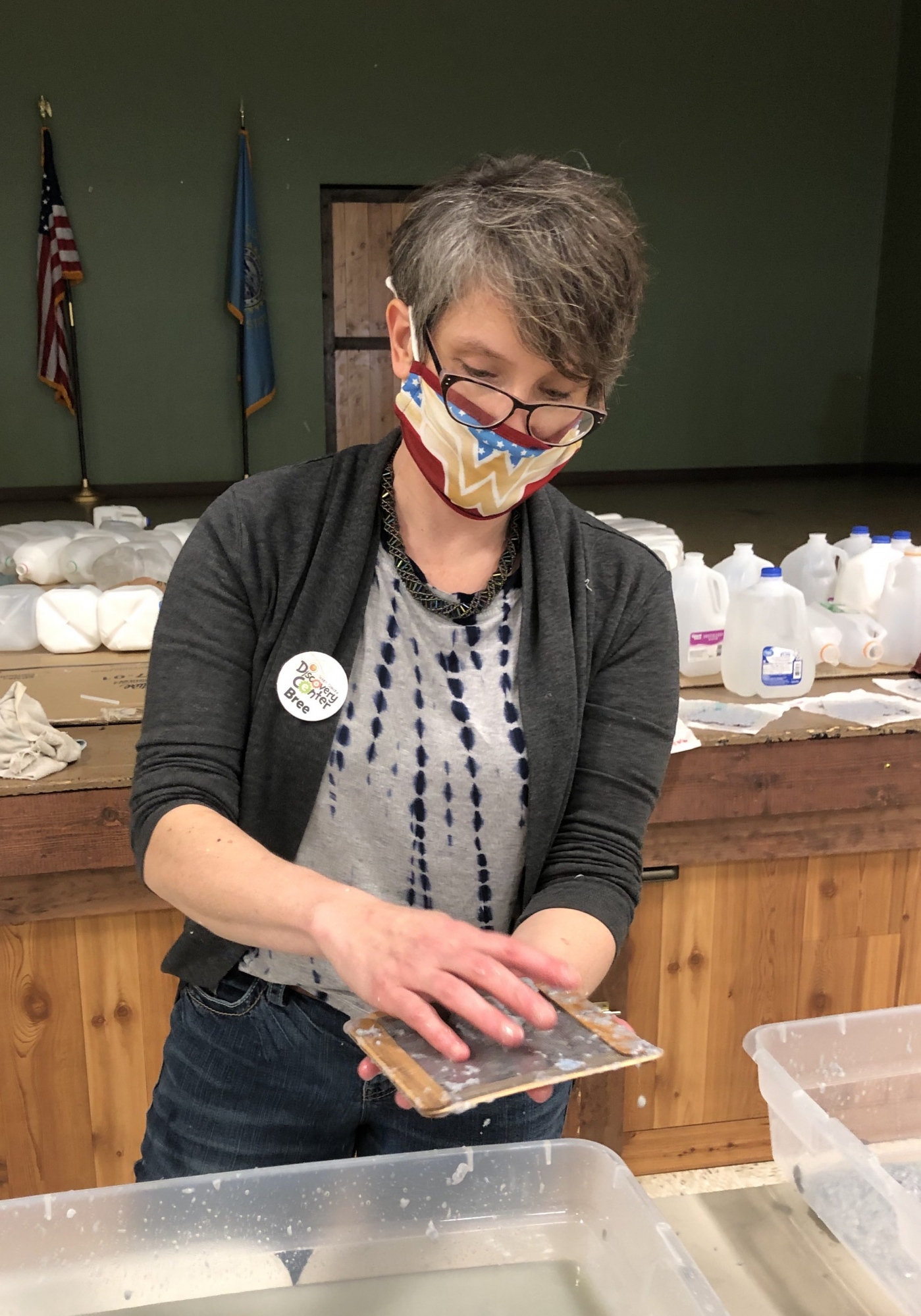 Dr. Bree Oatman, Education Director
Education:
BS Biology, Evergreen State College
MA Organizational Leadership and Teaching, Gonzaga University,
PhD Science Education, University of Idaho,
MS Chemistry Education, South Dakota State University (currently enrolled)
Recent accomplishments:
I successfully completed my first year of a graduate program in chemistry!
I survived another year parenting a toddler and a newly minted teenager.
What I Do: I am a science learning alchemist, one part science, 2 parts creativity, one part fun! I help create curriculum for K-12 classrooms and informal learning environments, I facilitate the Teen Science Cafe program called STEM Savvy, I lead outreach activities in the community and at our exhibit hall. I partner with different organizations to build capacity for STEM education, I provide professional development for teachers, I write grants to support the work we do.
Favorite Saying: The scientist says, hmm.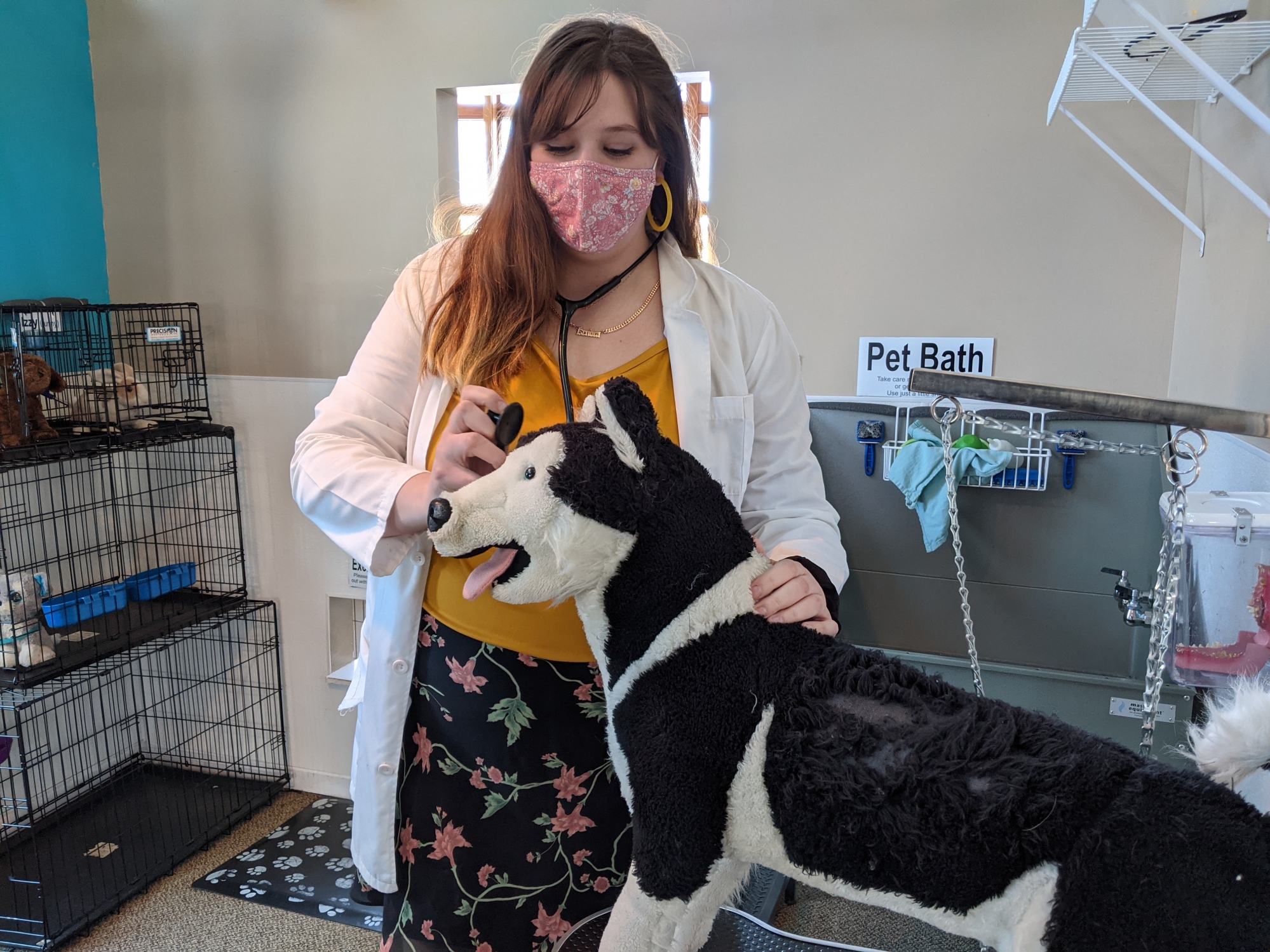 Kendra Baucom, Exhibit Hall Manager
Education:
Associates of Arts, McCook Community College
Bachelors of Art with a Museum Studies emphasis, Chadron State College
Recent accomplishments:
Graduating Summa Cum Laude and debt free!
Working in an industry I am passionate about
What I Do: Providing a friendly welcome, while helping people to enjoy what the Discovery Center Exhibit Hall has to offer! I coordinate visits, volunteers and valuable experiences!
Favorite Saying: I am always doing what I cannot do yet, in order to learn how to do it.-- Vincent Van Gogh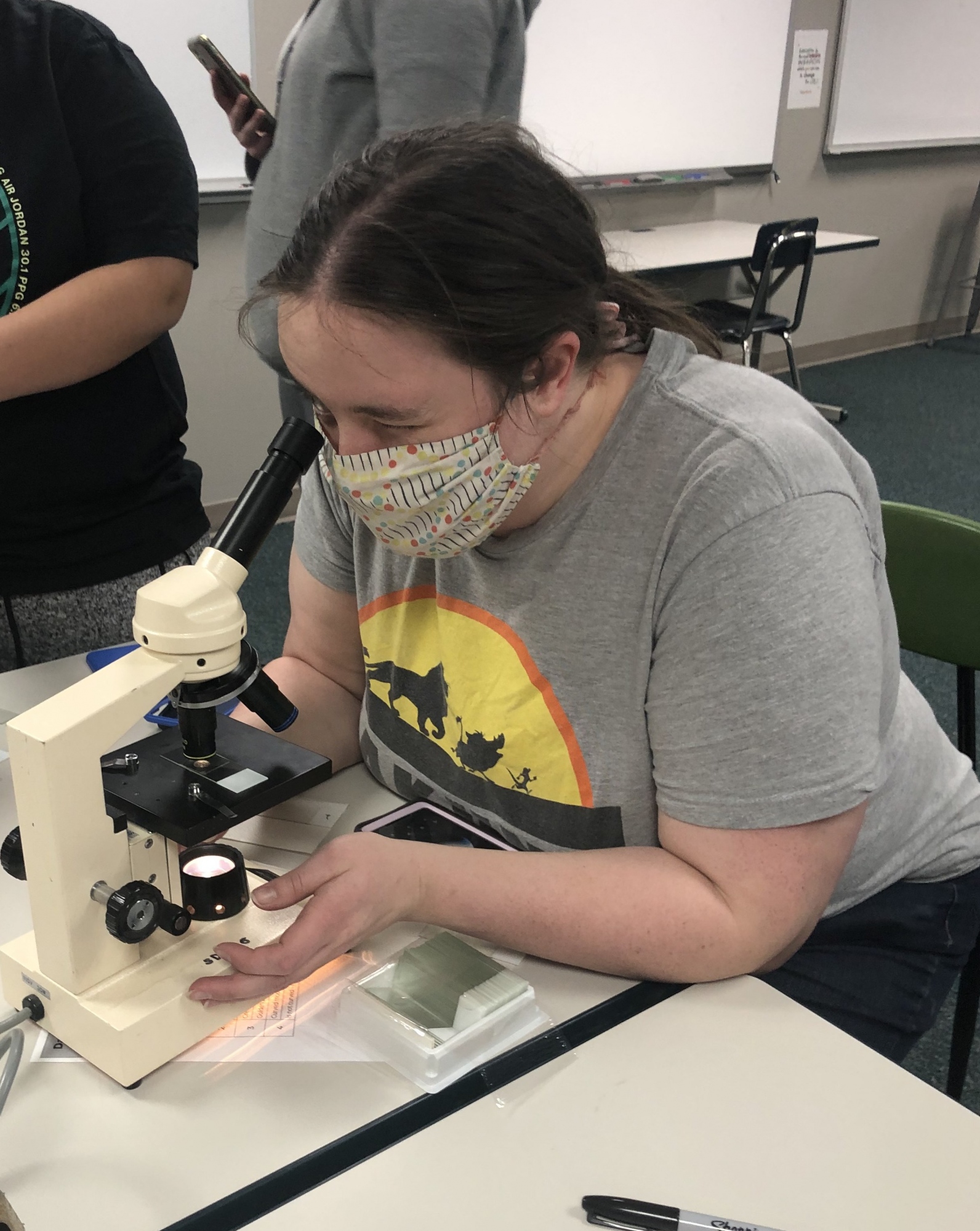 Kristine Heinen, Museum Educator
Education:
Bachelor of Science, biology emphasis, The University of Montana Western
Recent accomplishment:
I have started my long career in a field that I am passionate about!
What I do: I inspire curiosity in people of all types. I love to see that sparkle in people's eye when they find inspiration and find new opportunities.
Favorite Saying: Science is fun. Science is curiosity. We all have natural curiosity. Science is a process of investigating. It's posing questions and coming up with a method. It's delving in. -- Sally Ride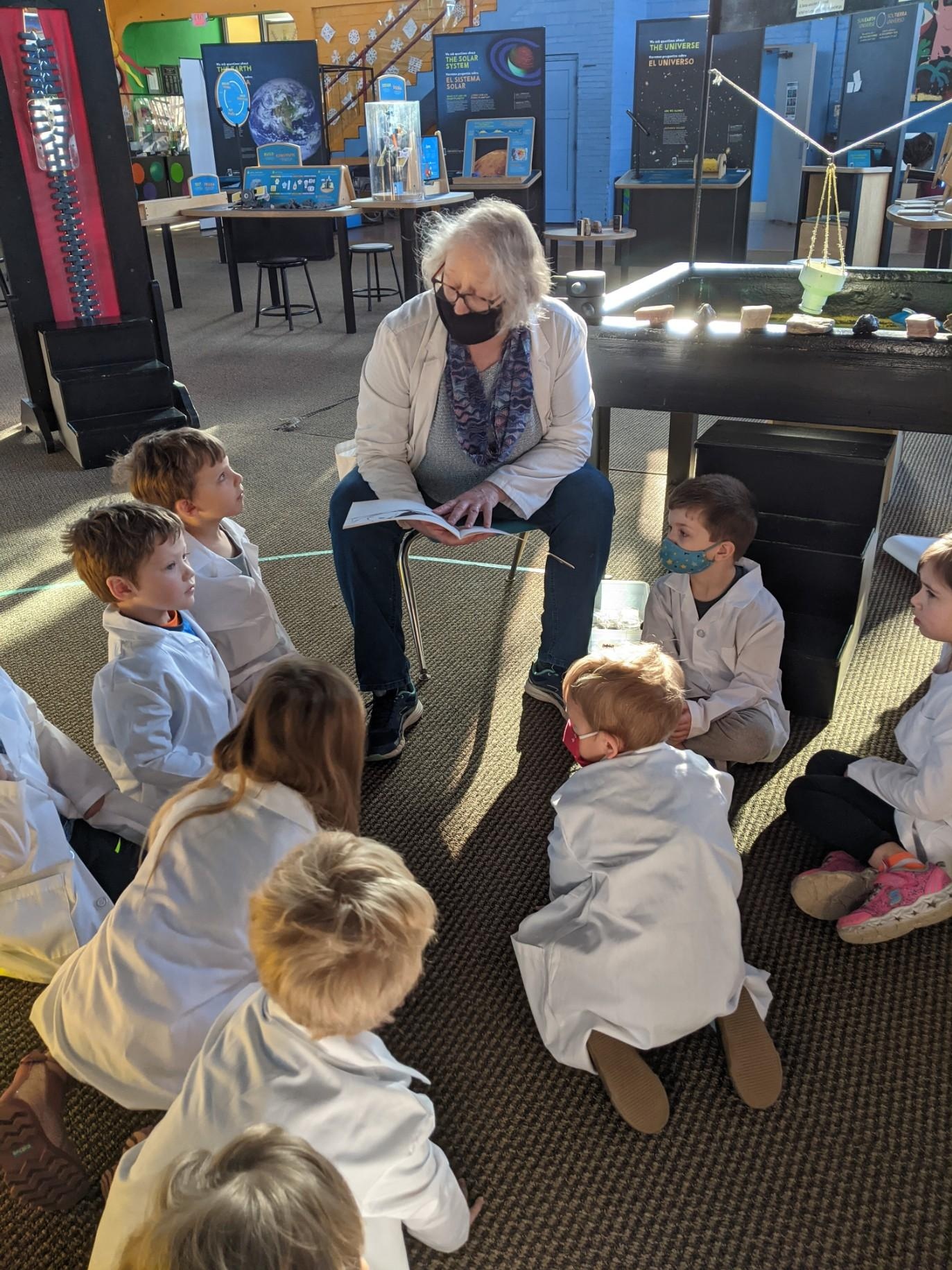 Jan Martin, Early Learner Coordinator/Volunteer
Education:
BS Elementary Education & Biology Bemidji State University
MS Outdoor Teacher Education Northern Illinois University
PhD (abd) Curriculum and Research in Science Education, University of Wyoming
Recent accomplishments:
Starting Fridays at the Center , a preschool program focused on science and exploration allowing me to make good messes with the children.
I am in the process of taming an out-of-control yarn stash which is a full-time job!
What I Do: I get to mess about in science creating learning experiences for preschoolers and parents for the monthly Saturday morning program, Itty Bitty Einsteins. Fridays at the Center is a weekly preschool program so lots of planning and activity testing keeps me out of trouble. I assist as needed with programs with after school providers, summer camps, and curriculum development for culturally connected science learning experiences. Making messes, learning about the world around us and making science real for children is what keeps me happy.
Favorite Saying: There is something infinitely healing in the repeated refrains of nature - the assurance that dawn comes after night, and spring after winter. -- Rachel Carson